Top 4 Reasons Why a Golf Outing at Bear Creek Golf Complex Can Benefit Your Organization:
Team building: Golf outings are less expensive than the traditional holiday party, more fun and provide the opportunity for people of all ages, skill levels and company seniority to enjoy an outdoor activity together.
Customer reward: Golfing together is a great way to build relationships that solicit new business or cement existing clients. It's a great way to talk over products and services in a relaxed setting.
Networking: A golf outing is the perfect vehicle for particpants to get to know one another and potentially create new business and personal connections.
Fundraising: For nonprofits struggling with traditional methods, golf outings provide the opportunity for additional sources of revenue through auctions, sponsorships and pledges while also creating a memorable experience for supporters. It is also a great opportunity to have personal contact with donors.
Contact Us: Call us at 480-883-8200 or fill out the form below.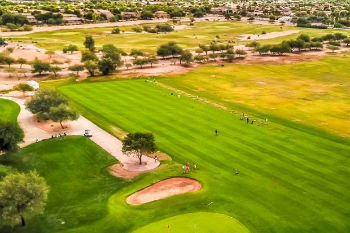 Tournament Inquiry